WELCOME!
Thanks for visiting me here in my little corner of the world.

You can expect lots of pictures, plus my observations on the crazy world we live in.

More than anything, I'm glad you stopped by and hope you come back!
---

---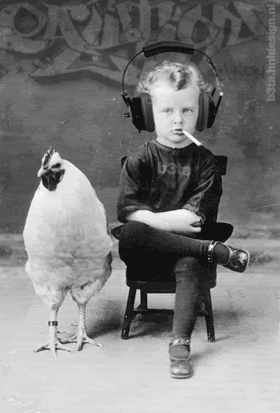 ---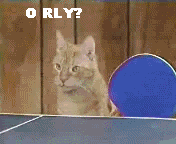 ---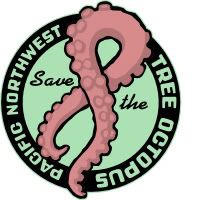 SAVE THE TREE OCTOPUS!!!
---
---
---

---
---
Here's a nifty little thing I ran across. Enjoy!
---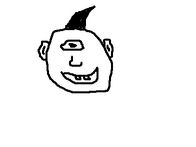 This wonderful piece of original art was created by ME, in response to a strange search via which somebody visited my blog. They were looking for a "one eyed baby with horn" so I didn't want to disappoint them should they ever return.
This blog is a complete sentence, correct spelling, and proper use of upper and lower case letters blog. My aim is for you to leave here with a pain-free reading experience!
---
LINKS --> LINKS --> LINKS

PHOTOGRAPHY
Photo Challenges


PUBLIC DOMAIN PHOTOGRAPHY
Not all images are public domain, or may require specific acknowledgement for usage. Please read conditions of use for each site.
National Park Service Digital Image Archives
Library of Congress Prints & Photographs
NASA Image Gallery
NOAA Photo Library
U.S. Geological Survey Photo and Image Collection
U.S. Fish and Wildlife Service
Freestockphotos.com

MYSTERIES OF EARTH AND SPACE
Terraserver
- aerial photos
National Interagency Fire Center
U.S. Drought Monitor
NOAA Operational Significant Event Imagery
- satellite images of storms, volcanoes, icebergs, fires, etc.
OSEI Image of the Day
National Park Service
Hubble Space Telescope
Earth from Space
NASA
U.S. Geological Survey
Astronomy Picture of the Day
Bugbios, shameless promotion of insect appreciation
- everything you ever wanted to know about bugs, and some very cool pictures too
Tornado Project
Chase Day
- tornado chasing
National Hurricane Center

HISTORIC PHOTOGRAPHY
Shorpy Historic Photography
The Selvedge Yard
This Isn't Happiness














---
---

---
Visitors to my world
Well, it seems as the rest of the country swelters under ridiculously hot temperatures and dries to a crisp, we here in the Pacific Northwest are experience the rainiest summer in my memory. Monsoon season anyone?
I suppose I shouldn't complain too much - I don't have to water my garden, my garden is actually growing, and we're really starting to get a lot of veggies. In fact, the garden is downright unruly this year!
After a slow start, the plants are really growing gangbusters. This includes the weeds, and also a lot of volunteer plants and flowers. The picture below shows my brassicas - brussel sprouts, cauliflower, and broccoli. Really, they're in there somewhere. Honest. Also growing in the same vicinity are cosmos, two types of squash (pumpkins and zucchini, I THINK, but it's remotely possible one could be hubbard squash...), one tomato plant and potatoes! Oh boy.
TIP: If you want to plant a nice flower that attracts bees and never have to plant it again, go for BORAGE. Each plant spews a gazillion seeds out, and within a couple of years you'll have borage plants popping up in every inch of your garden. Fortunately, borage seedlings are easy to pull, and they even have a pleasant cucumbery smell! You can even eat the flowers if you so desire!
The potatoes went a little mad this year. Okay - a lot mad. We have three types: yukon gold, reds, and fingerlings. The reds and the fingerlings went particularly crazy, growing almost four feet high and attempting to spread in every direction. I think the problem was that they grew tall, then the rain and wind battered them down over some of the other plants and they just kept growing. And growing. And growing. We finally had a decent day and I got out to the garden and pulled the potatoes away from the beans - poor things were feeling a bit smothered! But now we can walk between them if we wish.
See the path?!!
Note also the sunflower growing out of the beans!

In other news, we skipped the new incarnation of What the Heck Fest - now called the Anacortes Unknown festival and instead drank a monster margarity and wandered the Shipwreck Day booths. Much more satisfying!

We saw all sorts of crazy people and insanely overpriced objects. Seriously people, your things are all right by not that valuable! Get over yourselves.
$150? No thanks. Though I would have liked it for my garden.
$95 for the pair? No thanks!

$50 for the set? GET LOST!!!
The pair for $3, offered at the end of the day? YAY!!!
I just think of it as saving humanity from having to look at them.
Unless you visit my home, of course.
Posted at 10:24 pm by librarianne
Permalink
We got a dog.
Not just any dog, but the very handsome (and at the moment farty) Syd. Formally known as Syd Barrett, but generally called Syd, or Mr. Squid.
He came to us in February, and we have been having a great time with him since. He was in pretty poor shape - very skinny and smelly and quiet. After some good food, lots of baths, a few visits to the vet, and plenty of love from us, Syd is now very healthy and happy, as you can see!
He's turning out to be a rather large dog too. We figure he's closing in on two years old - still very much a puppy!
In other news, Nolan graduated...
Hard to believe, but it's true! So proud of him.
I also got a new computer - wooooooooooh!
Nicest computer I've ever used - EVER! It's going to take me a while to figure everything out. Got my iTunes up and running and music imported today. Success! I've really been enjoying it.
And summer is finally here. Finally. While the rest of the country boiled and burned, we were stuck here in the endless drudgery of 55 degrees and rain. For months on end! Ugh. The garden is really starting to look good, and we're eating a variety of things now.
Carrots from the garden are so good - they actually have flavor!
Posted at 11:03 pm by librarianne
Permalink
Posted at 11:47 pm by librarianne
Permalink
Stepping away from the computer means I'm working on projects. Today finished a book - The Eleventh Plague by Jeff Hirsch. It was all right - I will most definitely use it for book talks in the spring. The story had potential, but fell a little flat. A little too good to be true. No problem - I'm sure there are kids looking for that sort of ending.
Also, I managed to finish a small embroidery project. I found a nice mushroom line drawing a while back, and just pinned the paper I printed it on to the fabric I wanted to stich. It worked all right, though it wasn't ideal Here's the finished product...
Haha. It does look like it's blasting off! Probably should have used a lighter thread color for the stem. Michael says I should add flames and such to the picture. We'll see...

Posted at 10:46 pm by librarianne
Permalink
What a great treat to wake up to this morning! I wasn't sure if we'd get much, but we got lucky.
Heading out the door soon for an adventurous walk to the grocery store - should be fun!

Posted at 10:51 am by librarianne
Permalink
| | |
| --- | --- |
| | Thursday, January 12, 2012 |
Time to get serious for a few minutes...
Just shy of 30 minutes, to be exact.
The full video of "When Mitt Romney Came to Town" was released today, and it's worth a watch. Even though he's the Republican front-runner, it seems that people are looking at each of the other candidates in turn in hopes of finding the best non-Mitt choice. There really seems to be no other feasible candidates (and in my opinion, they are all awful for one reason or another). So here you have Mitt Romney - job destroyer and from the looks of it, pathological liar.
This film was put together by an independent filmmaker, who then offered it up to anybody that would pay for it. Newt Gingrich was the only one to bite. Interesting, considering the film not only destroys Mitt Romney but also paints a very bad picture of the current business climate in America. Kind of strange. Just watch for yourself, and see what you think.
Posted at 10:26 pm by librarianne
Permalink
| | |
| --- | --- |
| | Tuesday, January 10, 2012 |
Best bring your water bottle!
Dance, woman! Let me hear your elbows whisper!
Hand me my glow sticks! Mama wants to jiggle...
I've been having a great evening watching the genius videos of Leslie Hall. It was a long day at the library - her videos have really lightened up my evening. That and I didn't have anything really pressing to do, other than a bit of reading which got done earlier. She's sort of like a female Weird Al - but not spoof songs - everything is original. And SOOOOOOO original! Here's another great one ~
Dance floor tiger ladies!!!!

I think three people read this blog. Maybe.
Posted at 10:52 pm by librarianne
Permalink
Well then. That wasn't really too bad - in fact, 2011 was a pretty good year. A few highlights:
Another successful garden!
Two fun trips to the Olympic Peninsula
Work at the library is very fulfilling and challenging too
We ate a lot of good food, both at home and out
Nolan took up mycology, which means everyone else in the family did too, with mixed results
So there you have it. A nice little review of the year, in pictures. Let's hope 2012 is even better!
Posted at 10:18 am by librarianne
Permalink
| | |
| --- | --- |
| | Sunday, December 25, 2011 |
May your holiday be scary
see more
Sketchy Santas
Posted at 10:54 am by librarianne
Permalink
Polish Cauliflower and Sausage Soup
The garden has been going like mad this year, and one vegetable that has really benefited from the cool weather and rain has been the cauliflower. I've harvested several massive heads - really perfect looking.
Now that we have all that cauliflower, we need to do something with it! Fortunately Michael has several great recipes tucked away in his genius mind - here's one of our favorites.
Ingredients
One head cauliflower
Two carrots
2 1/2 cups chicken stock (homemade is best)
1 onion, chopped
3 cloves garlic, minced
1 pound kielbasa, roughly chopped
3 Tbs butter
1/3 cup flour
Salt & pepper to taste
Cheese - as much as you see fit (Tillamook medium cheddar is our choice)
The recipe, as dictated by Michael:
Head of cauliflower, cut into florets
Two carrots, thinly sliced
In a saucepan, with 2 1/2 cups of chicken stock (preferably homemade); cover and simmer until tender.
Lightly blend and set aside.
In same saucepan, brown one chopped onion, 3 cloves of minced garlic, and about a pound of kielbasa (roughly chopped)
When browned, add 3 Tbs butter, 1/3 cup flour, salt & pepper to taste - mix well and cook for about a minute, remove from heat and slowly stir in 2 1/2 cups of milk

Heat until it thickens and is bubbly, on medium high - stirring continuously - simmer for two minutes
Add as much cheese as you see fit (we use Tillamook medium cheddar)
Over medium heat, add cauliflower carrot mixture and heat for ~5 minutes
Serve with buttered and salted baguette slices for mopping up the soup!
ENJOY!
Posted at 07:13 pm by librarianne
Permalink